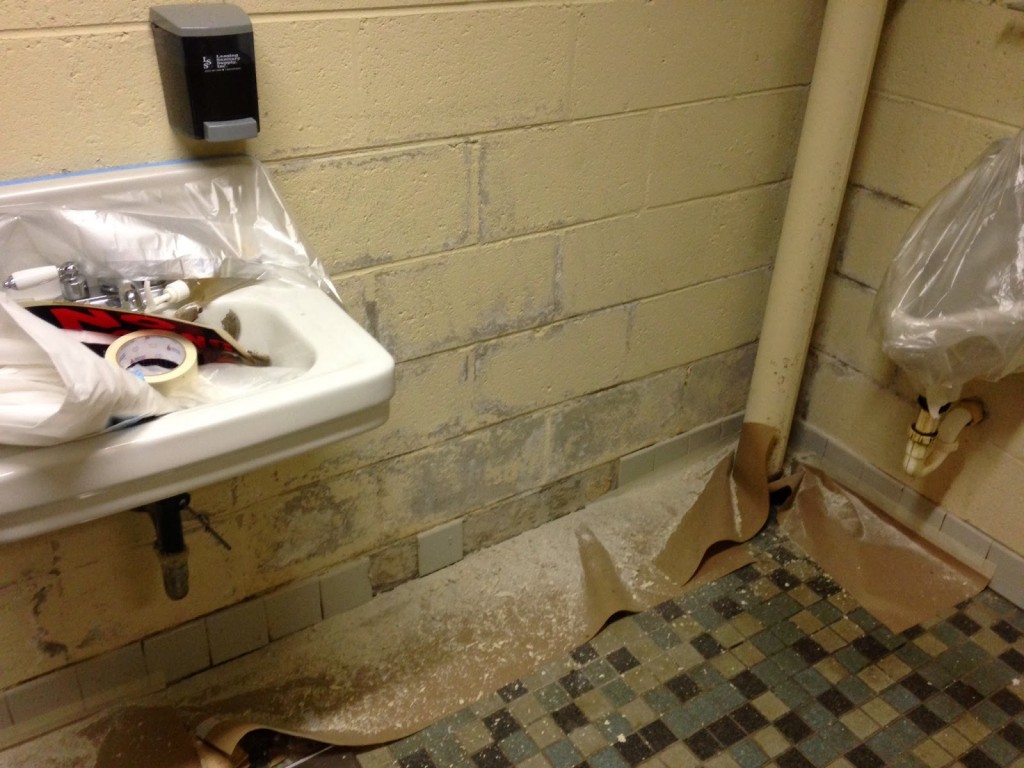 Paint that was damaged due to water problems.
The lodge held a day to spruce up the lodge and two of the areas that we decided to concentrated on was the hallways and bathrooms. Recent rain problems and draining issues had allowed water to seep through the walls and flake the paint in several areas. As you can see in the pictures above the paint that had been damaged. This is of course after we had scraped the walls to prepare to paint them.
Our resident expert Ryan was on hand to help us tackle the job. Anyone can paint but having the proper tools of the trade and small tricks of the trade made the work much easier. Ryan was so fast at taping the walls and floors it amazed us.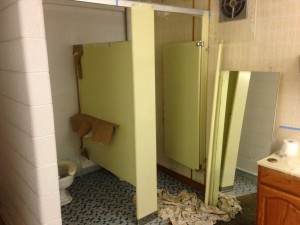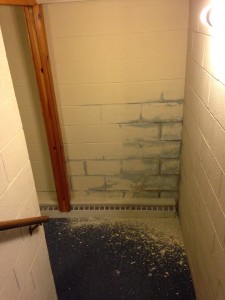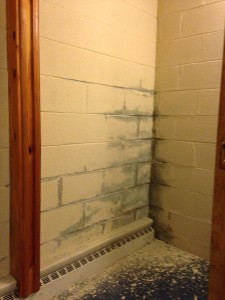 Some of the pictures of the painting in progress.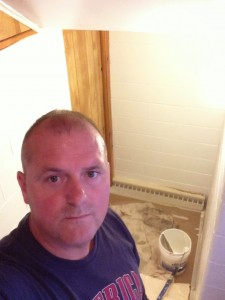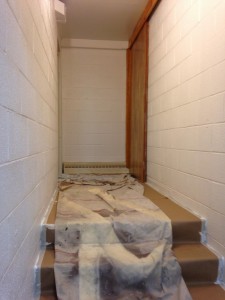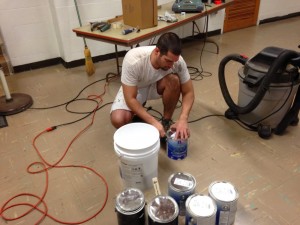 I was telling Bob when we were painting that after we had been painting that I really couldn't see the difference in the walls. It took the pictures to show me the difference. A big thanks to the Bob, Ryan, Ramone and Gill for all the hard work. Thanks again.